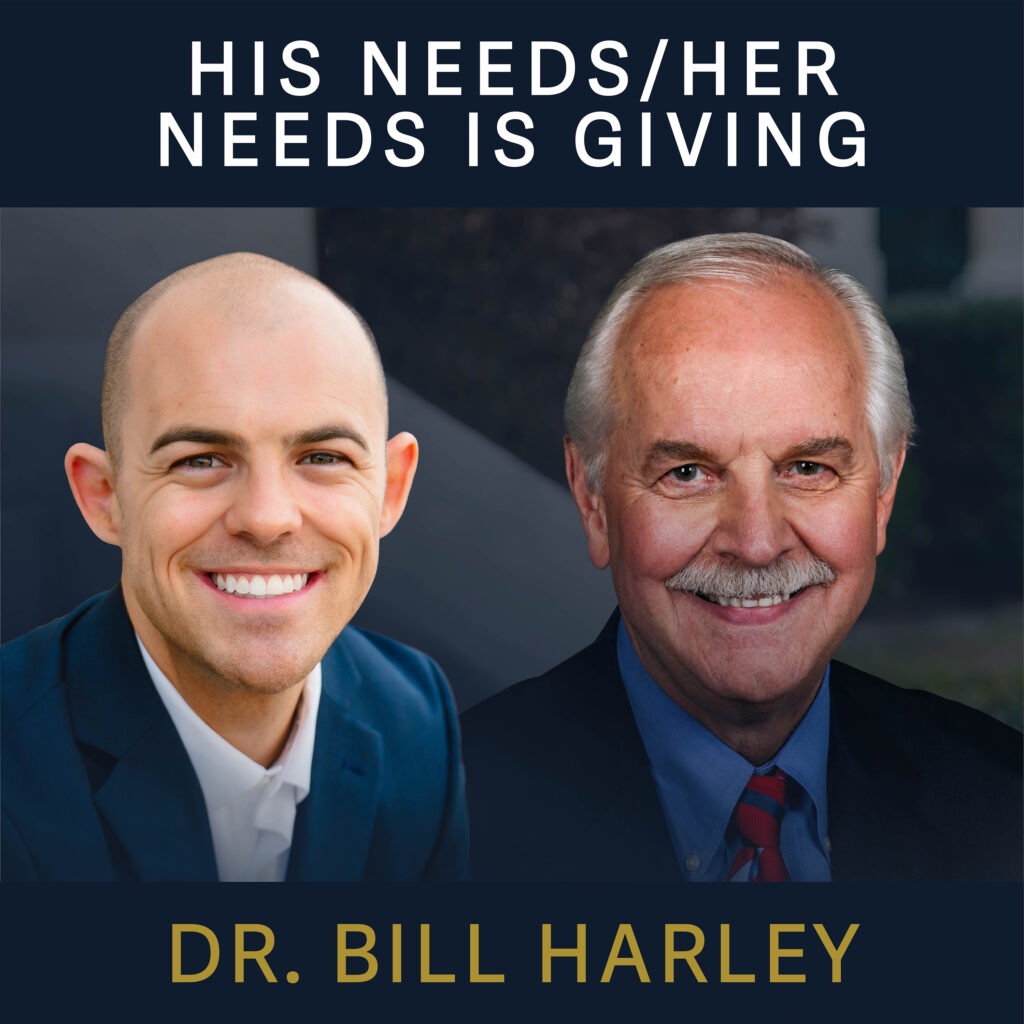 Ep.9 – Dr. Bill Harley: His Needs/Her Needs is Giving
Here are just a handful of the things that we'll discuss:
Our special guest is William Harley, a marriage expert, host of the Marriage Builders Radio, and the author of His Needs/Her Needs, along with many other great books.
 Take Aways
Dr. William Harley coaches couples on how to be on the same page with your spouse about your finances.
Dr. Harley shares the basic needs of your spouse and how to fulfill them.
Andrew & Dr. Harley discuss how to communicate with your spouse about starting to tithe.
Find out more about the work by Dr. William Harley at https://www.marriagebuilders.com/.
Find more resources at RichYoungPowerful.com/blog. Check out our YouTube channel at Everyday Philanthropist and grab a copy of Andrew's book, The Giving Crisis at RichYoungPowerful.com/book.