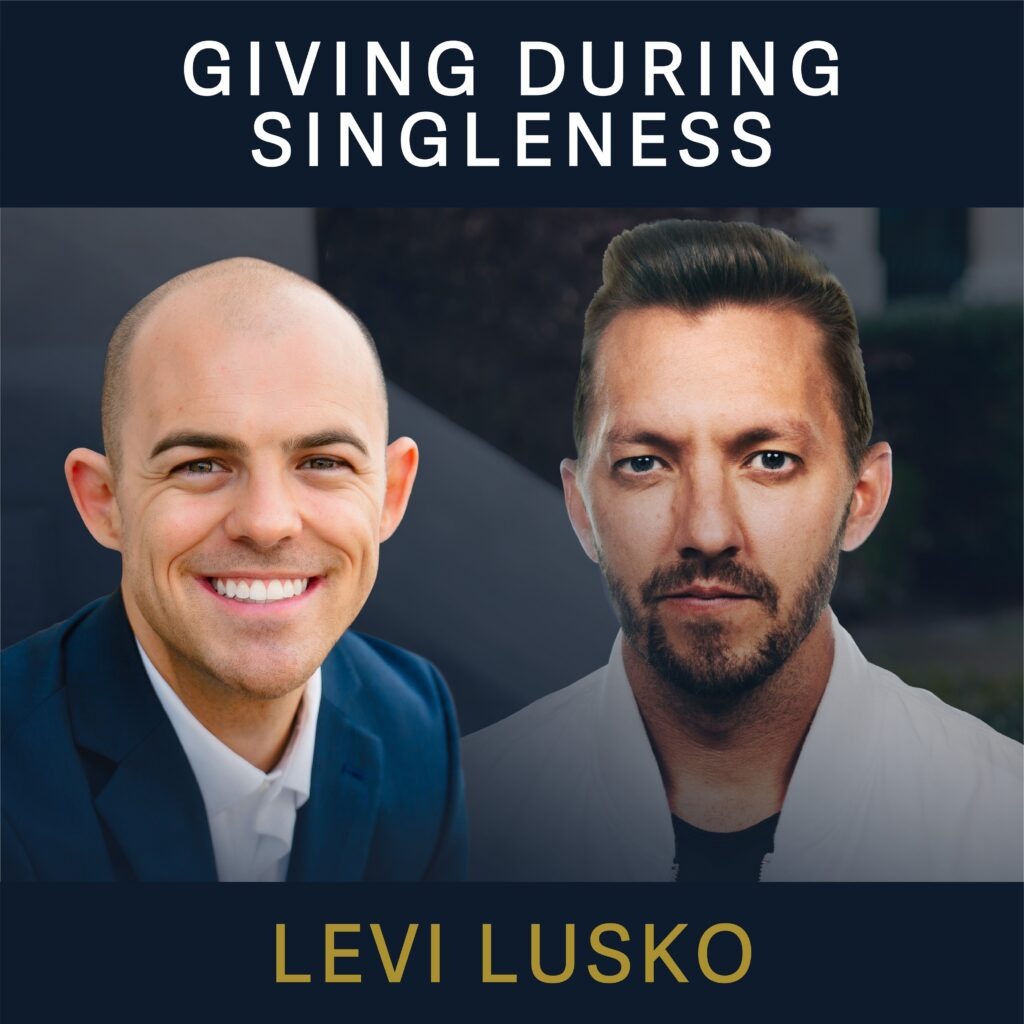 Ep.25 – Levi Lusko: Giving During Singleness
Here are just a handful of the things that we'll discuss:
Welcome to the Rich Young & Powerful Podcast! 
Our special guest today is Levi Lusko. Levi is the Pastor at Fresh Life Church and the author of multiple books such as I Declare War, Swipe Right, and many more.  
Highlights  
Levi speaks directly to single brothers and sisters in Christ. Even if that's not you – you probably know someone who is and you have the chance to be a blessing to them.

 

Levi gives practical advice about splitting the bill, saving for a ring, and how financial maturity affects your attractiveness to potential partners.

 

Levi shares his insights on how to discuss finances in a respectful and graceful way while dating, and how that shared foundation will affect the future of the relationship.

 
Please subscribe, rate, and review!
Subscribe to the Everyday Philanthropist YouTube channel for more https://www.youtube.com/@RichYoungPowerful/videos
For more resources go to RichYoungPowerful.com/blog
Purchase Andrew's book, The Giving Crisis at RichYoungPowerful.com/book
Follow on social media!
Follow on TikTok www.tiktok.com/@andrew_mcnair
Follow on LinkedIn https://www.linkedin.com/in/andrewsmcnair/
Follow on Instagram https://www.instagram.com/andrewmcnair/
Follow on Facebook https://www.facebook.com/AndrewMcNairRYP
Listen on Apple Podcasts, Spotify, or wherever you listen to podcasts!