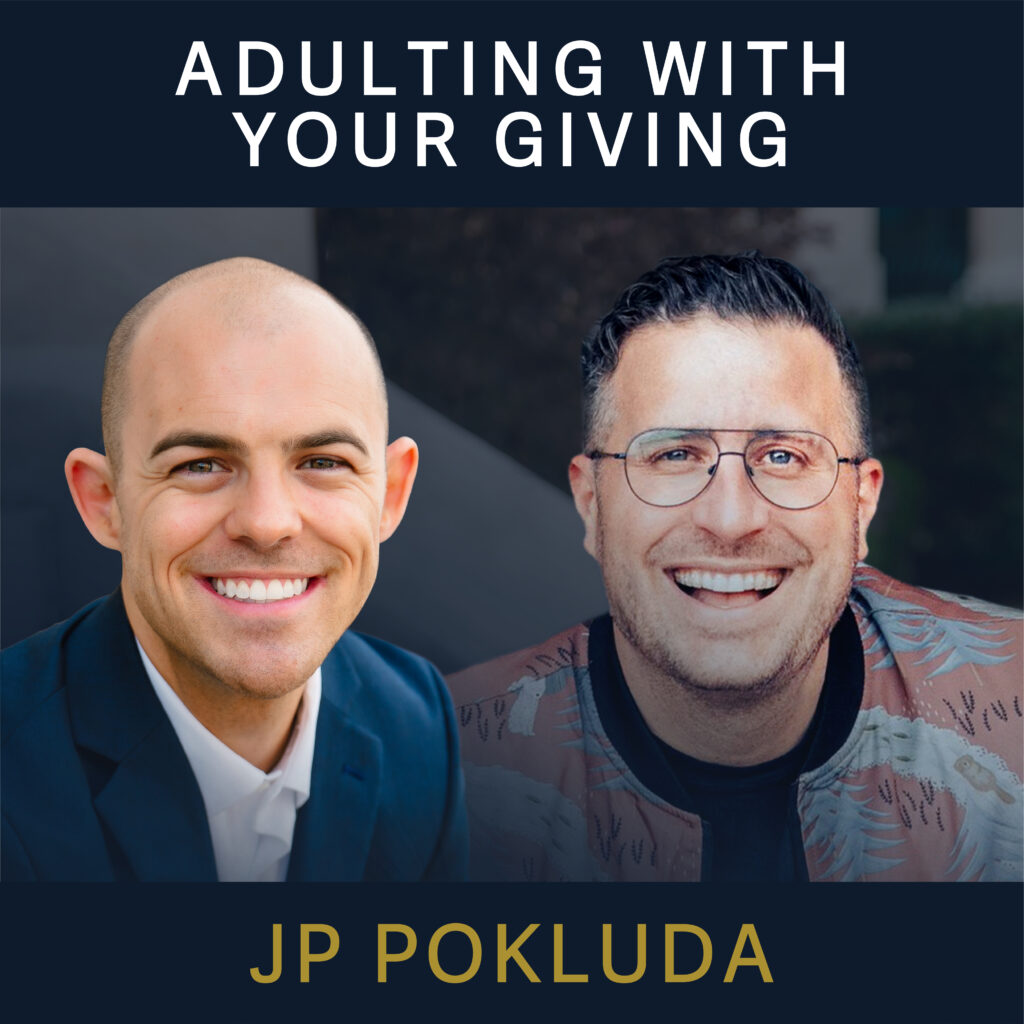 Ep.27 – JP Pokluda: Adulting with your Giving
Here are just a handful of the things that we'll discuss:
Welcome to the Rich Young & Powerful Podcast! 
Our special guest today is JP Pokluda, Lead Pastor at Harris Creek Church and the author of many books such as Welcome to Adulting, Outdated, and Why Do I Do What I Don't Want To Do? 
Highlights  
JP and Andrew dive deep into the different narratives, challenges, circumstances, and myths that are being experienced by different generations of Christians – and what financial impacts those differences can have on the future of the church. 

 

JP is frank about the fact that adulting is hard and that giving can seem hard at first, while sharing encouragement and practical advice about how to rework our daily life and restructure our finances in ways that honor God and help us lead a truly fulfilled life.

 

JP gives advice to those just starting out in their careers, and reminds us that if our driving desire is to become rich and famous we are in danger of spending "more time trying to look good, than look like God."

 
Please subscribe, rate, and review!
Subscribe to the Everyday Philanthropist YouTube channel for more https://www.youtube.com/@RichYoungPowerful/videos
For more resources go to RichYoungPowerful.com/blog
Purchase Andrew's book, The Giving Crisis at RichYoungPowerful.com/book
Follow on social media!
Follow on TikTok www.tiktok.com/@andrew_mcnair
Follow on LinkedIn https://www.linkedin.com/in/andrewsmcnair/
Follow on Instagram https://www.instagram.com/andrewmcnair/
Follow on Facebook https://www.facebook.com/AndrewMcNairRYP
Listen on Apple Podcasts, Spotify, or wherever you listen to podcasts!